Electrical Services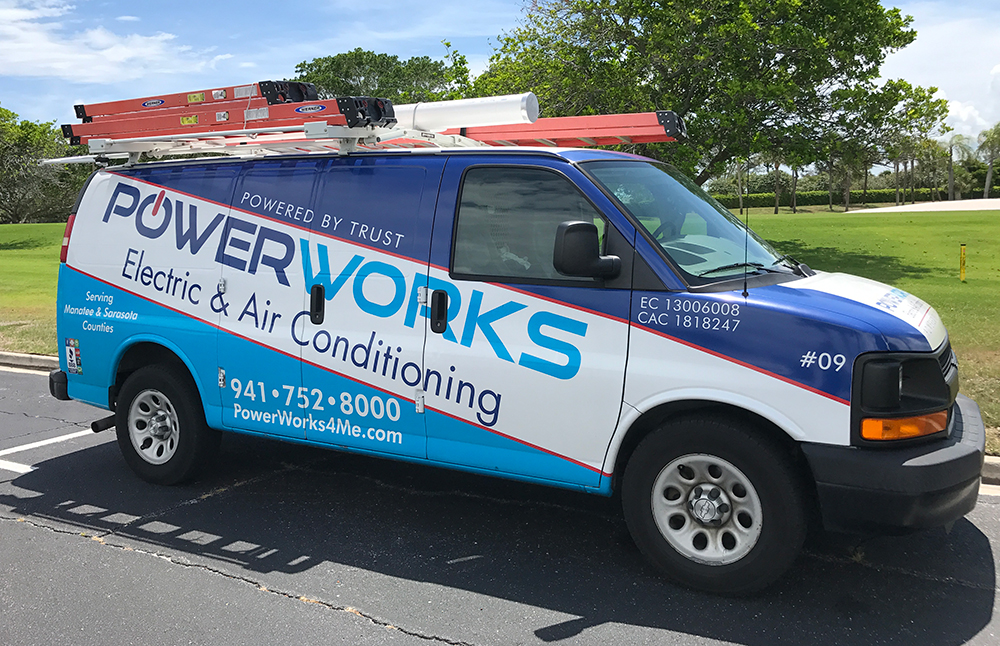 PowerWorks Electric & Air Conditioning provides a variety of electrical services, including electrical repair and installation. Our highly qualified team of electricians is experienced with all aspects of residential building electrical maintenance. While we certainly admire the do-it-yourself-ers, we cannot stress enough the importance of proper maintenance and installation for your home's electrical components. For the safety of you and your family, let our friendly team of professionals do it right the first time. PowerWorks Electric & AC has the solutions to all of your electrical service needs.
Local Residential Electricians
Here is a list of the most popular services we offer. To learn more, please contact us at 941-752-8000.
Whole House Wiring
Remodels
Service Repairs and Upgrades
Up-To-Date Code Repairs
Track Lighting
Recess Lighting
Outlets and New Circuits
Ceiling Fan Installation
Electrical Service Panel Upgrade
All Troubleshooting
Dedicated Circuits
Phone & Cable Outlets
Dimmers & Switches
Receptacles
Time Clocks
LED Lighting
Security Lighting
Surge Protection
Exhaust Fans
Smoke Detectors
Carbon Monoxide Detectors
Ground Fault Circuit Interrupter
Appliance Circuits
Hot Tubs and Spa Wiring
Home Standby Generators
Interior Lighting
Chandeliers & Sconces
Lighting Fixture Cable Lifts
Post Lights